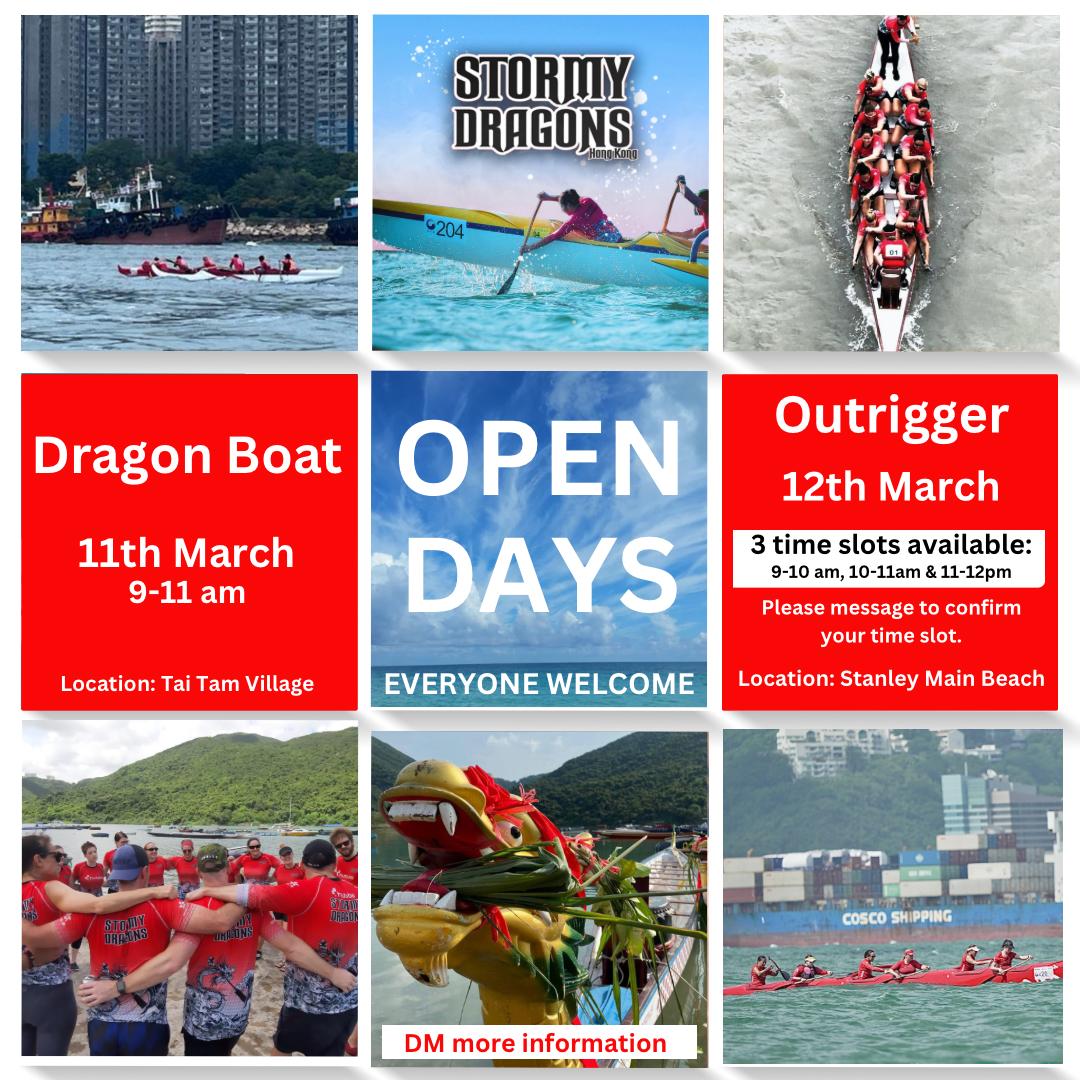 Get a taste of exercise out in the open waters of Stanley and Tai Tam. We have two open days going, with three time slots per day.
Dragon Boat
Try your hand at Dragon Boat and get some awesome IG selfies on the 11th of March from 9am until 11am at Tai Tam Beach.
Outrigger Canoe
Go out on the open waters on one of three outrigger canoes with experienced Stormy Paddlers on the 12th. We have three time slots available for outrigger, from 9-10am / 10-11am or 11-12am over on Stanley Main Beach.
Can't make it to our open days? Write us, we have mix-experience paddle days for both Dragon Boat and Outrigger.